Quest Level 50 - Inauguration of Dragon Knight [Dragon Knight] [solo] (Job Change)
1. Start by going to the NPC Surbhar in Rev'Deca. He will ask you to seek out another NPC, Talia.
2. Talia is located at the Downstream of Shamar River bindstone.
3. She will ask you to find a Statue of a Wailing Dragon, which is located at the entrance of the Black Dragon Sanctuary.
4. After this, you need to speak with an NPC named Guliermo, located at the Dragon Eyes bindstone.
5. Head back to Surbhar for the next part of the quest. He will ask you to deliver "the Remnants to the Altar of the Late King", which is located at Ferdinant's Mausoleum.
6. After this, you will need to speak with Camila, an NPC located at the Caronia's Tomb bindstone.
7. Camila will give you a quest where you need to get 3 items, one after the other.
1x Sealed Red Blade - Dropped by Fire Drakes
1x Sealed Black Blade - Dropped by Black Drakes
1x Sealed Silver Blade - Dropped by Glacial Drakes
Note: These are also rare drops, so don't expect them to fall after a single kill.
This is definately the hardest part of becoming a dragon knight.
- All these dragons are located deep within Caronia's Tomb and you are expected to kill them in there.
- There are also a couple known locations outside of dungeons where you can find fire and black drakes.
- They are also located deep within the Black Dragon Sanctuary, which has a layout almost identical to Caronia's Tomb.
If you've made it here, then you're done with the hard stuff. The rest is pretty smooth sailing.
8. Upon returning to Surbhar, he will tell you to speak with Bahadur, who is located in the palace of Rev'Deca.
9. Kill the boss, Adharmha.
Bahadur will ask you to obtain a Karbara's Contract, which you get from killing a boss called Adharmha located in the Forest of Enlightenment at F4. She is a piece of cake, but does have the ability to stun you, so be careful anyways.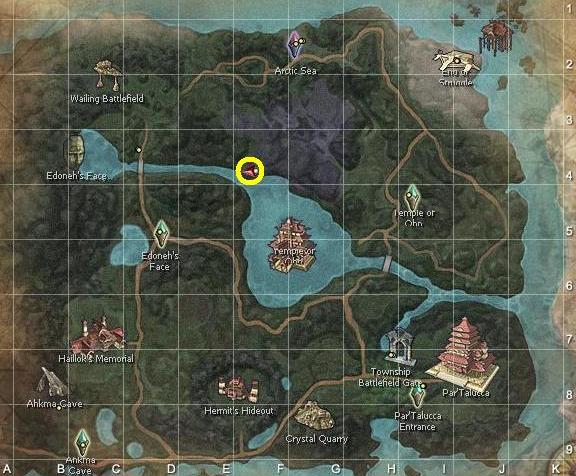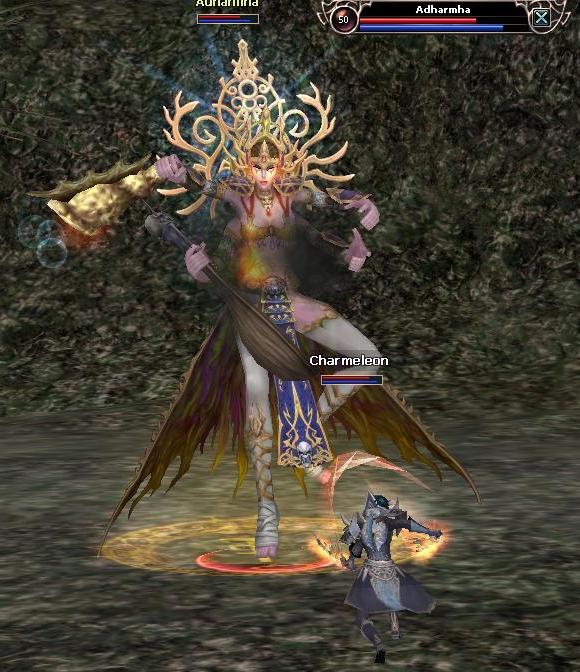 10. Report back to Bahadur and he will tell you to see Surbhar again.
12. Congrats! You are now a Dragon Knight.